As a duration test the plastic pump system which is currently tested at the WOT is placed under the Kjito windpump in the second half of 2020. During the last couple of weeks the pump was struggling with pumping water, only delivering during high wind speeds. This made the foot valve the suspect of the problems. However, during the period of low temperatures of the last couple of weeks all the windpumps where shut down to prevent damage due to freezing of the pipes. This gave a opportunity to remove the pump from the Kijito and investigate the pump in more detail to find the actual cause of the problems.
Kijito well
The well under the Kijito windpump consists of a well which is dug out. The sides are reinforced with concrete and there is no bottom in the well which makes it dependent on the level of the ground water. The well is around 4.5 meters deep with at the moment (February) water at 2.5 meters. During summer and high winds the well be pumped empty which is not good for the longevity of the piston.
Cause of the problem
As mentioned above the pump showed signs of a bad foot valve, however the foot valve was in great condition! the part that failed was the outer pipe of the pump, the piston had so much friction that the wear on the pipe was so big that the wall thickness decreased resulting in: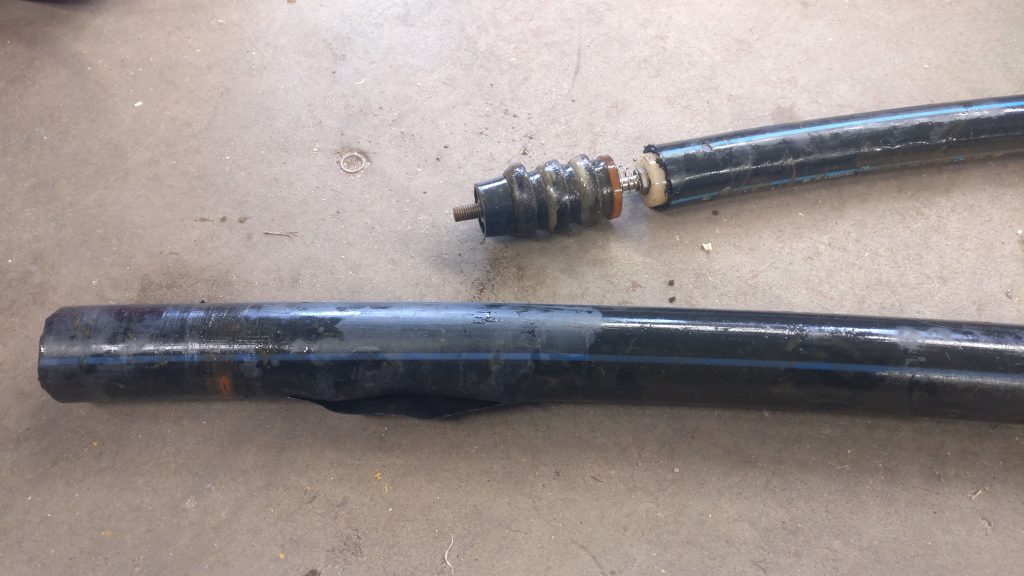 It is remarkable that this problem occurs only after a couple of months. This pump design is already used for multiple years without maintenance in South-Africa. However, the main difference is the well or borehole used. The boreholes in South-Africa are mainly 10″ holes of tens of meters deep, sometimes even over 80 meters deep. These deep and narrow holes force the plastic tubes of the pump to be straight and therefore easy operation.
The well of the Kijito is very shallow and wide compared to these boreholes. This results in the tube not being straightened properly and therefore creating two point of high pressure on the outer pipe (at the point of the piston and where the inner tube changes to the solid plastic rod). When the pump was removed from under the windpump the tubes where still not straight: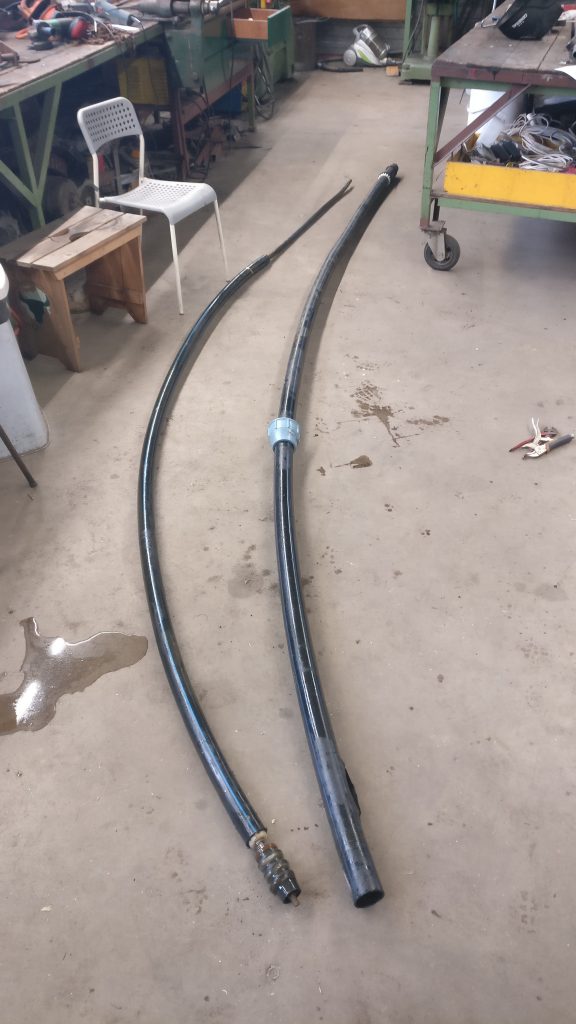 Solution
Since the cause of the problem is not found in the design of the pump but the way the materials are used, the most important lesson to be learnt is: Make sure the pipes are straight. In case of the Kijito well, which is shallow and wide this is not a straightforward job. For now there will be ordered a new outer tube and a way to straighten out the the pipes will be found.