Completed Projects
Here you can find a list with projects that the WOT has finished in the last couple of years. Projects are listed in chronological order and consist of all the material available for that project including blog posts and reports.
— this page is under construction —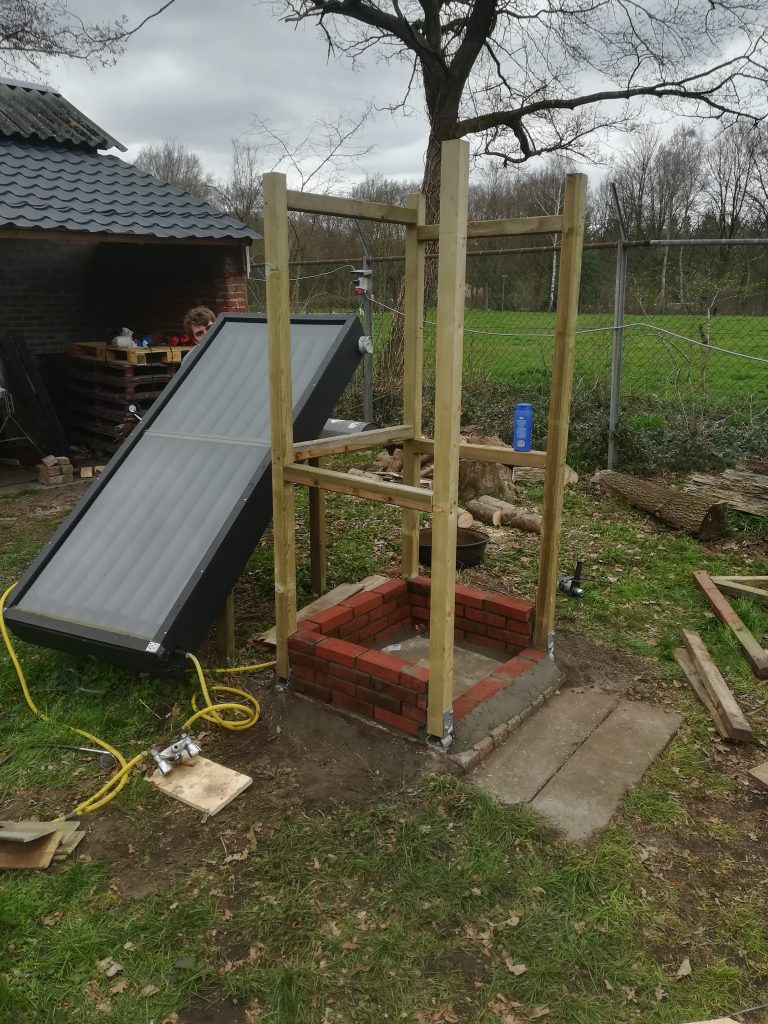 Solar shower (small)
Over the periode of 2019-2020 the small solar shower at the WOT is rebuild. The solar shower is a one person or very cosy two person shower where the solar collector heats and stores the hot water. Combined with cold water from the tap you have a nice comfy shower.
last update on the 16th of may 2020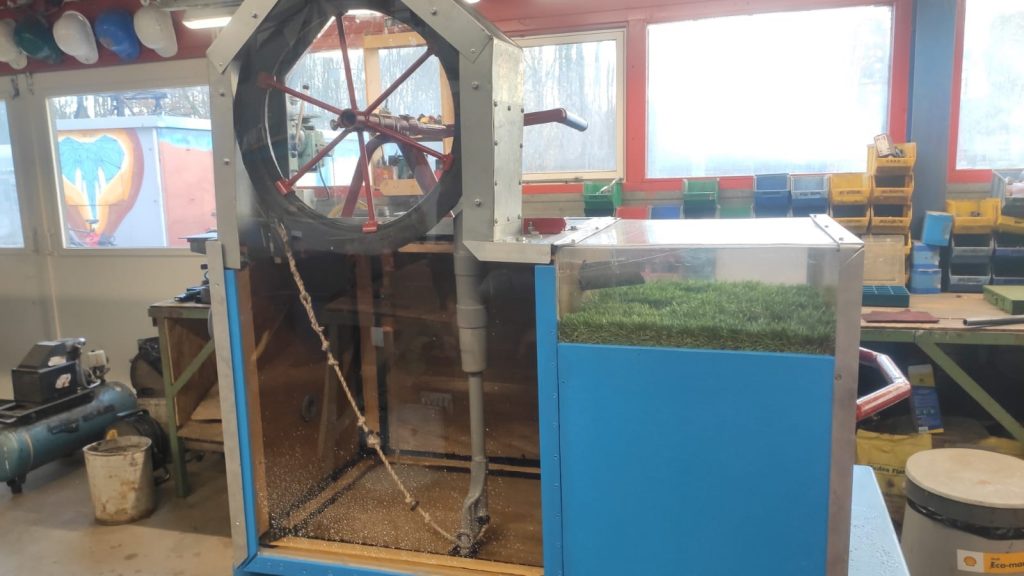 Flower rope pump
At the beginning of 2019 the WOT got the request of build a rope pump which fills a (fake) flower bed with water to use a rope pump for educational purposes.
last update on the 21st of february 2020