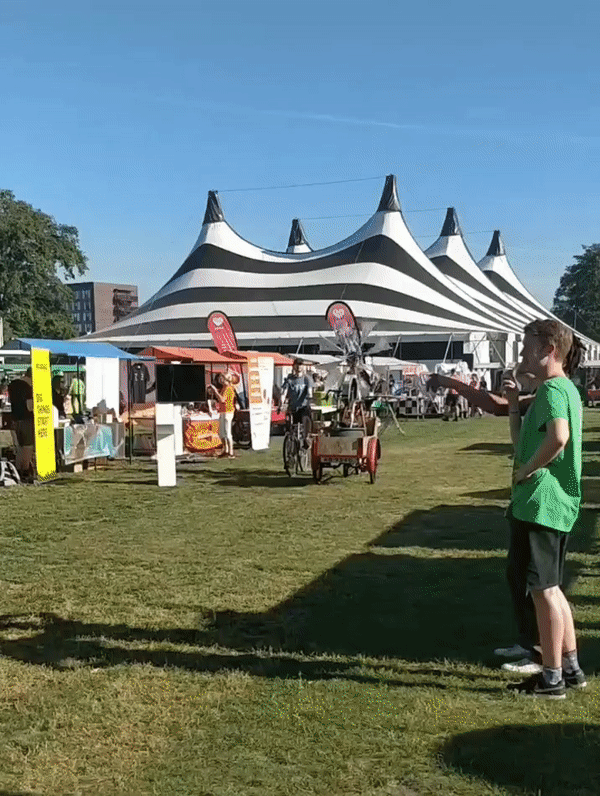 The WOT is hosting introduction activities every Wednesday and Thursday throughout the month of September.
Yes, that is a lot of intro activities.
The intro activites are easy to follow and well prepared, you need no prior knowledge and can come by to have a look what the WOT is all about. Interested? Use the signup form below to let us know that you are comming and to join the free dinner (If you so wish).
Wednesday the 7th of September
Terrain tour and marblepump workshop.
This Wednesday we will be giving tours of our terrain, multiple members will be walking around to explain what each contraption or building is and answer any questions you might have.|

After the tours (and dinner) we will be starting construction on marble pumps, each course taker can make their own marblepump and take it home with them afterwards.
Here is the manual we will be following, but you don't need to prepare anything.
Thursday the 8th of September
Lecture on well drilling.
We will host a lecture on well drilling, and in particular manual well drilling. Different techniques and concepts will be introduced and discussed and of course there will be time for all your questions.
Wednesday the 14th of September
EMAS drilling!
Today we will put some of the learned theory in practice. (or give you a very quick catch up course if you missed last Thursday)
We will be drilling a well by hand using the EMAS method, last year we got to 6 meters. Will we be able to beat that?

Thursday the 15th of September
Project presentation and project night
We will give a short presentation on all the current projects the WOT is working on. Afterwards we will split into groups and work on some of these projects. This is a great way to get to know the practical side of our association and learn where everything is in our workshop.

Wednesday the 21st of September
Normal project night
Today we will continue working on different projects on our terrain and in our workshop. Every project has an assigned member so there is always someone to whom you can ask your questions and who can help you with your project work.

Thursday the 22th of September
Pubquiz "Or is it putquiz?"
Today we will be hosting a pubquiz on our terrain, expect normal pubquiz themes but also questions about development aid etc.

Wednesday the 28th of September
Workshop course
We will be giving a workshop course, you can get experience with different techniques like welding, grinding, cutting, reading technical drawings etc.

Thursday the 29th of September
Team vs. Team challenge
We will be having a buildoff one team agains the other, how creative are you? How well can you translate ideas into working machines using the different tools in our workshop? Will you be te one to win the team vs. team challenge?
Please sign up for an activity if you are interested, it is always possible to withdraw but this helps us estimate how many people (and thus food and materials) to expect.
Signing up can be done here.
Tags: intro