Facilities
Workshop
The 'Kiwanda', which means workshop in Swahili is located on our demonstration and testing terrain. The Kiwanda contains basic tools used to maintain the objects on the terrain. The Kiwanda is also used for building new demonstration objects and test systems. Another application is hosting courses, including the T-week and the course on workshop techniques. The building is designed to make use of passive solar energy, limiting the amount of energy needed for heating during winter and keeping the building cool during summer.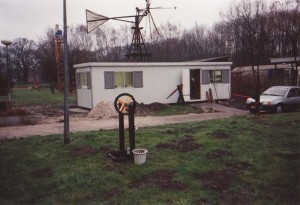 Office
The office is located in a portable building on the demonstration terrain. There are a few desks available for the members and it is used as HQ during the T-week. The office also houses the library.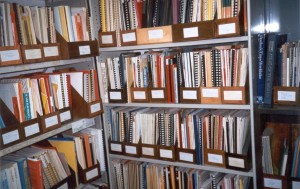 Library
The WOT has an elaborate collection of books on subjects like solar energy, wind energy, waterpower and waterpumps related to developing countries. The colletion entails about 2800 books and a number of volumes of different magazines. Visitors are free to visit the library and borrow books. Click here to browse online in our library.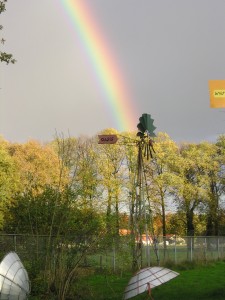 Demonstration and testing terrain
The WOT site contains a number of demonstration objects, which can also be found on the website here. The WOT owns a number of mobile demonstration objects to take to events, including a small waterram, different model windmills, piston and marble pumps, a tippy-tap and a rope pump.